By: Jared Butt HSEQ News
The peak body representing Australian small businesses has slammed a South Australian Labor Opposition Amendment Bill that would provide automatic workers' compensation to prescribed workers who contract COVID-19.
The SA Bill would amend the State Return to Work Act 2014 so that when a person employed at a prescribed workplace or in a prescribed occupation is diagnosed with the COVID-19, their disease is presumed to have arisen from their employment unless there is immediate proof to the contrary.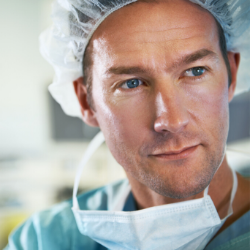 Prescribed workers include police and emergency service workers, passenger transport workers, and those who work in schools, healthcare, supermarkets, aged care, retail, service stations, and hospitality.
However, the Council of Small Business Organisations Australia (COSBOA) says that automatically blaming employers for COVID-19 won't stop the disease but will instead stop employment through increased organisational risk.
COSBOA CEO Peter Strong called the move a waste of time and energy and said the focus should be on stopping people catching the virus, rather than charging someone for it afterwards.
Strong said the requirement to provide a safe and healthy workplace was already covered under existing OHS legislation, and that SA Labor "doesn't understand what the word pandemic means."
"They seem to think that COVID-19 is something that hangs around in workplaces and no-where else. If the employee only works two or three days a week then it would be impossible to work out where they caught the virus. Given that anyone could be a COVID carrier, the only option for an employer is to close the business or potentially face manslaughter charges when an illness tragically results in death."
Strong added that the legislation has the potential to cause more harm than good, including a substantial increase in workers compensation costs as insurance companies cover their much higher risk.
"If this legislation is passed then our advice to businesses, large and small, is that it is too risky to employ people and they should close to avoid possible personal litigation and criminal charges. This is clearly in no one's best interests."
You can view SA Labor's Return to Work (COVID-19 Injury) Amendment Bill 2020 Here