RME has always promoted workplace engagement in all of our programs.  It is important in a positive workplace health and safety culture that team engagement is optimised to fully benefit all organisations and provide the safety outcomes we all aspire too.
It is important for not only managers to understand their responsibilities and liabilities but also for team members to understand their requirements and what is expected of them.  The best way to achieve this is: managed programs, constant communication, training, toolbox meetings and induction processes.
Four words and our commitment to them have always been on the RME website landing page:
Reporting
In a reporting culture, everyone is encouraged to speak up and report safety concerns without the fear of reprisal, fostering a spirit of trust that exists between the entire team, management, and employees.
Flexibility
A Flexible Culture is one that builds the capacity to recover quickly from difficulties and tough times. It adapts to unforeseen developments and make changes based on incoming information and it allows a business to push past obstacles when something new or different happens.
Learning
In a Learning Culture, team members collect, assess, and share information, both formally and informally. That includes engaging your team in all safety concerns, education, and training. It is important for employees to learn from their experiences and apply that knowledge to their jobs.
Engage
Everyone does their part. 
An engaged culture binds the other three cultures. The key is engaging ALL team members to demonstrate they value safety and get involved.
Which leads us into an exciting new product now available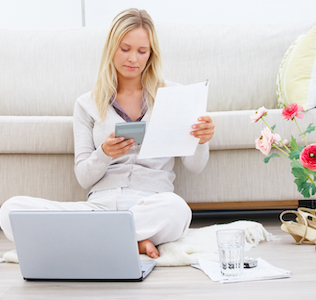 While RME has always had a series of digital training aides we are very pleased to launch a new range with a focus on mental health & wellbeing. We have always felt this is an important area for all organisations and especially at this time of changed working conditions and social isolation. Programs are available as bundles by way of annual streaming licences, which means it can be available to your team, anytime, anywhere and on any device.

*If you would prefer to purchase the series in DVD format please contact us to discuss P: 1300 388 881. 
Workers Module (5) 
#1 Mental Vs Physical
#2 How you can help
#3 Your own mental wellness
#4 Coping with Change
#5 Stress Management 
Managers (8)
#1 Mental Vs Physical
#2 Managing Wellbeing
#3 A few facts and figures
#4 Managing the risks
#5 The warning signs
#6 Building resilience
#7 Managing change
#8 The implementation
As always, RME are still available for; teleconferencing, videoconferencing or in person, (in person vic, act & nsw only atm), please contact us directly as per below or call 1300 388 881.
Safety Products for management and social distancing along with templates and information for workplaces are available on our website www.riskessentials.com.au
Stay safe!