By: Safety Solutions/NSCA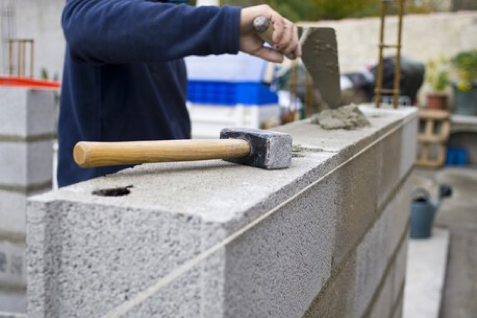 A building company and its subcontractors have been fined a total of $620,000 for breaching the Work Health and Safety Act 2011 after a brick wall fell on two men, killing one and injuring another at a building site in Carlingford, NSW. NSW Bricklaying (NSWBL) was fined $500,000, Effective Building and Construction (EBC) was fined $60,000 and another company director, Jianen Wang, was also fined $60,000 following a prosecution by SafeWork NSW.
Valerie Griswold, SafeWork NSW Executive Director of Investigation and Enforcement urged employers to do all they can to protect workers when it comes to high-risk construction work. "Each party responsible failed to apply appropriate risk management and safety measures, ultimately failing in their duty to protect workers," Griswold said.
In 2017, EBC was contracted to build a two-storey duplex at a site in Carlingford. EBC hired WZY Development (WZY) and its director, Wang, to manage activities. In May 2017, Wang engaged NSWBL to build a wall to divide the duplexes; the 6.5 m wall was subsequently found to have been inadequately braced.
In August 2017, two carpenters were working near the base of the wall; due to high winds speeds of up to 74 km/h, the wall fell on top of the pair, pinning them both. One worker was unresponsive and died at the scene, while the other suffered scratch marks to his face and was treated for shock. Investigations revealed that risk assessments had not been completed at this site, nor were temporary supports installed, safe work method statements implemented or adequate supervision provided to workers.
"The SafeWork NSW codes of practice outlines how to manage construction risks in line with the legislation, and all employers are responsible for complying with this guidance," Griswold said. "However, if you find yourself working unsupervised on a dangerous building site, stop and report it to SafeWork NSW on 13 10 50 or via the Speak Up Save Lives app." EBC, NSWBL and Wang have the right to appeal their sentences.